Installation for PBX Main unit on Windows 2000
1. When you connect PC and PBX main unit with USB cable, New Hardware Wizard will start automatically. When [Found New Hardware Wizard] dialog was shown, click [Next].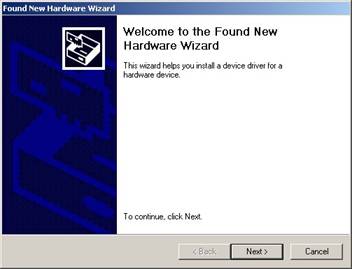 2. Please choose [Search for a suitable for my device (recommended)],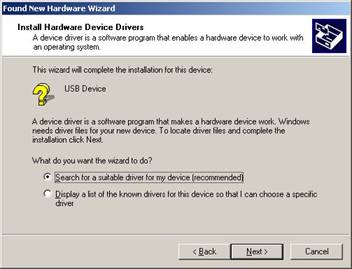 3. Check [Specify a location], Click [Next]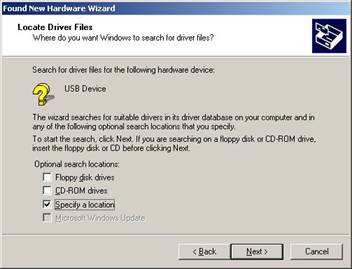 Please specify a folder that you have downloaded Main Unit USB driver, and [OK].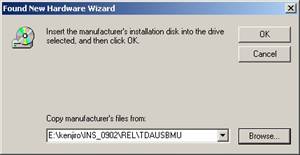 4. Found the driver information file, click [Next]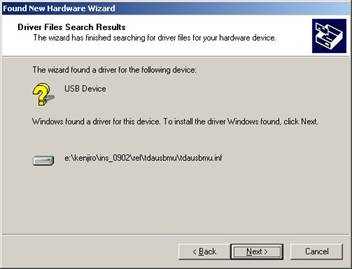 5. [Finish]